Wow Speed Test
Let's check your WoW internet speed
---
The speed of your Internet connection is one of the most important factors in how smoothly you can browse the web, stream live content, and how fast you can download or upload your files. With the right speed test tool, you can check the exact speed of your Internet connection. With that, you will get an overall idea about your internet service provider (ISP).
And it actually indicated how fast your Wow internet connection actually is and how quickly your computer can download and upload data. So, let's start with this guide.
About Wow (WideOpenWest) Telecommunication
Wow is the sixth-largest cable operator in the United States and is also known as WideOpenWest. The company basically works in the Telecommunications sector. Currently, WOW! has about 850,600 subscribers. Apart from Broadband internet, Wow offers other services too like Cable television, Digital cable, Digital telephone, HDTV, Internet security, and VoIP phone.
The WideOpenWest was founded 25 years ago in 1996. For more detailed info, you can check out their official website – https://www.wowway.com. Wow provides excellent connectivity. If you want to test Wow's internet speed, this post will help you throughout.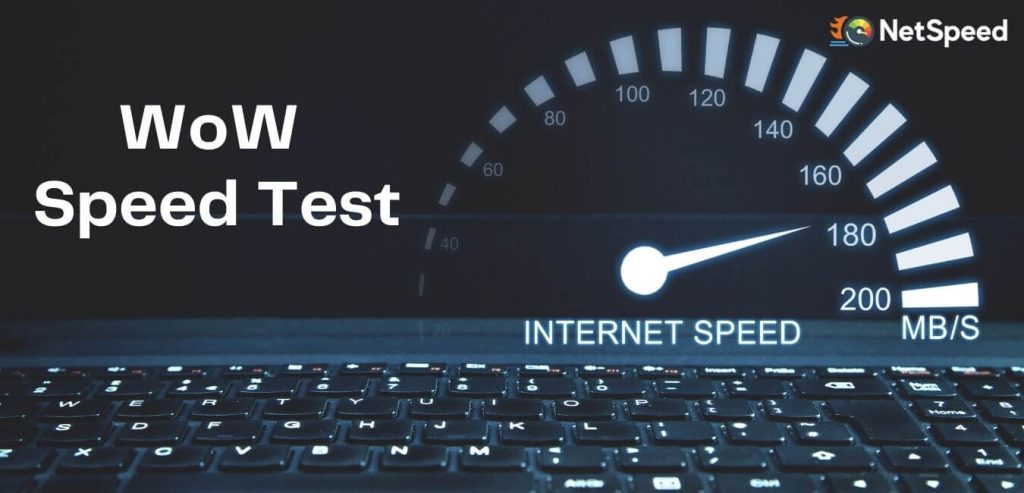 What is the Wow (WideOpenWest) Speed Test?
A "speed test" is one of the most important tools in your device when it comes to determining the quality of your broadband, Mobile, or Wi-FI connection. A proper speed test can tell you how fast your Internet is compared to other operators all around the world.
You may have used a speed test before to check your Wow internet speed, but many people don't know what exactly a speed test is or how it works. Once you've used a speed test to find out how fast your internet is, you'll want to know which websites are the quickest, most reliable, and most accurate in terms of data. Some of the most popular speed test websites include www.speedtest.net and www.Fast.com.
WideOpenWest (WOW) Broadband, is a company that offers a great service to its customers. They also offer speed tests to customers in order to determine the speed of their internet connection. Let's check it out.
Open up any of your browsers and visit this wow tool page
Be sure you are connected with the wow network
Now, avoid ads and just click on the GO button above, and your Wow speed test will start to take place.
It will take a maximum of 10 -20 seconds to fully analyze your connection.
After that, it displays your exact download and upload speed with other useful information.
To test the speed of your internet connection, you can also download speed test software on your mobile. This will help you check your speed anytime and run the test of your personal internet speed over multiple servers across the internet to give you an accurate internet speed test score.
Conclusion
WOW, Broadband (www.wideopenwest.com) provides fast, reliable, and affordable internet for businesses and individuals. And with the Wow internet speed testing tools website, you will get the best internet speed test results for your area. The above website provides you with the most accurate information about your internet connection, and Wow will provide you with the best Internet speeds in your area.