WorldCall Speed Test
Let's check your Worldcall internet speed
---
People often complain that their internet starts lagging when they were downloading huge files, streaming movies, or playing online games. So, if you care about the speed of your Worlcall connection, you just need to check it manually by conducting a speed test because downloading a file can't give you an exact answer.
So, if you're curious to know and always looking for ways to see how fast your internet connection is and how much time your ping and latency take to give a response. Here the WorldCall Speed Test Tool clears all your doubts. And when you measure these things, it will give you a better idea of how fast your Worldcall connection actually is.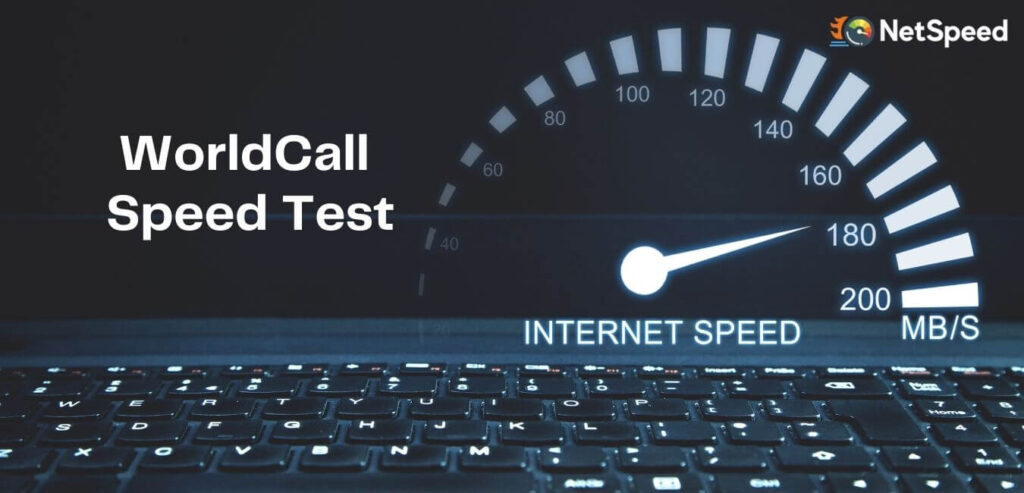 About Worldcall
Worldcall is a telecommunication company that offers its services mostly in Pakistan. WorldCall Telecom Limited is a subsidiary of Omani company Omantel and was acquired by them in 2008, which was organized 25 years ago in 1996. Salman Taseer is the founder of Worldcall. There are more than 1,400 employees working with this telecom operator, and the headquarter is located in Lahore, Pakistan.
If you want a new connection with Worldcall, you can visit their official website – worldcall.net.pk to see the plans. Or, if you already have a connection and facing trouble with speed, then the internet speed testing tool is the best way to monitor each fluctuation of our download and upload speed.
What is the WorldCall Speed Test?
Internet is now a part of our daily life, and most people have access to business purposes. But the speed of the internet is also a very important term when it comes to using it for communication, surfing the internet, watching videos, and downloading files. So what's the WorldCall Speed Test, and how does it work?
WorldCall speed test is a website that is specially designed for checking internet speeds. Here you can test your internet speed with our 100% free and secure way called net speed. The speed is measured in Mbps/Kbps and the ping & latency in Millisecond ( ms ). You can also Compare your Internet Speed with other Speed Test sites, and view the real-time Speed that you're getting from your internet service provider ( ISP ). But the main question is, how fast our internet is actually, have a look at the below section.
How to Perform WorldCall Speed Test?
Your internet speed is a crucial element of your online experience. If your connection is too slow, you won't be able to load web pages quickly enough to watch videos or download files smoothly. That's the reason it's important to know about your internet speed. While there are several ways to check your own internet speed, the most popular is by using our WorldCall Speed Test platform. Here is the step on how to conduct a speed test.
First of all, access this page from any of your browsers after connecting to the world call network.
The interface is pretty simple; you can easily understand it.
You'll see an option of a GO button; just hit that, and your test will start.
It takes only 20 seconds to analyze your maximum download and upload speed.
After that, you can see your exact internet speed with other corresponding data like your ping, latency, and many more.
Conclusion
We always feel that our internet connection is too slow when we watch Netflix, download files, or stream videos. But you don't have time to test, and also there are no such tools available before 5-7 years ago. Well, now there are tons of web and app platforms coming into the market. So, stop compromising with a slow internet connection because you have the choice now.
WorldCall Speed Test Meter is the fastest way to check your internet connection speed, and it's also very handy to operate. Just click the "GO" button on the homepage, and you'll get your speed report within seconds. You can even measure your broadband or Wi-Fi speed while you're away from home using our tool.