Everyone uses the Internet but very less people know the full form of the internet. Actually, the meaning of the internet is an Interconnected Network that is used to access Web Servers around the world. INTERNET is also an abbreviation of Interconnected Network. Nowadays Internet is the main source of collective information or we can internet is the main asset of our social media life.
The Internet is also described as a collection of interconnected networks worldwide. It's a network of networks that contain huge data of public and private organizations, hospitals, research centers, as well as schools and colleges. And we can't access popular social media sites like Facebook, Twitter, and YouTube without connecting to the internet.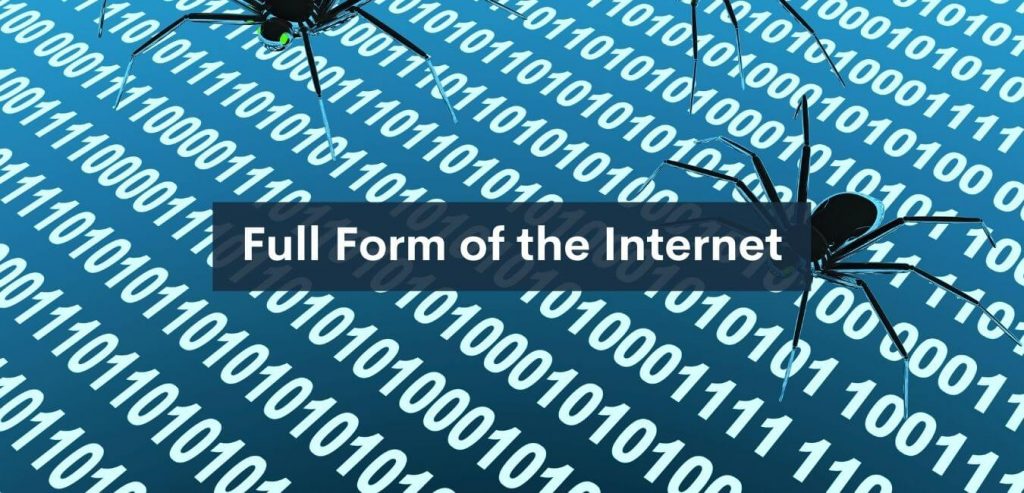 History of Internet
The first feasible preliminary version of the internet is discovered in the late 1960s with the help of the United States Department of Defense research commissioned. And by the creation of ARPANET (Advanced Research Projects Agency Network).At the starting period ARPANET used "packet switching" technology.
Which is able to communicate with multiple computers on a single network. And it was a huge success for researchers. After that On January 1, 1983, they acquire TCP/IP (Internet protocol suite). That becomes the future of the modern internet as a "network of networks".
The network of networks consists of many different sources like private, public, and government networks. Which is used at a broad level by wireless or optical networking technologies to communicate between two computers.
Now internet takes various forms as people used it for Internet telephony, digital newspapers, instant massaging in social networks, Internet television, blogging, and online music. In the 21st century, the internet helps many small businesses and entrepreneurs to show their idea and talent in the online world.
Internet in the 21st Century
The initial internet was designed to help in our working environment of offices. But according to the connectivity which the internet provides between a group of people, this starts widely used in homes, businesses, banking, and research institutions, for online education, telecom sectors even in rods & trains.
Internet is now in our pocket we can access it from everywhere with a monthly subscription without any wired connection. According to the news at the end of 2021 Elon Musk was providing interlink internet servers that are connected by satellites.
One thing which matters most in internet connection is the speed. Although there are many companies that give a stable 4G Plus connection and we can expand it by using a modem & router. But that speed is not enough if we perform a higher rate of downloading and uploading tasks. Like currently in rural areas, we get around 4 – 10 Mbps of downloading speed.
So, when we do uploading tasks like live streaming or uploading content on youtube of 10 – 50 GB because this is the trend of 4k Videos that's why we want more speed. I suggest you use broadband with fiber connectivity to get a better result.
Otherwise, if you want the internet for normal surfing and web browsing then it doesn't require huge data. You can start connecting on any 3G or 4G network and enjoy accessing Web surfing on Google, Yahoo, or other search engines.
Perks of Using the Internet
Perhaps in the future, I think internet connectivity is the main subject of human life. You can understand the importance of the internet by this sentence, In the world, if the internet connection goes down all over the country for only a minute, then there will be billions of Dollars loss occurs for companies. So take a look advantages of using the Internet.
The first thing is the internet supplies innumerable knowledge on your hand.
It helps to grow any world economically by connecting its banking sectors to its customers and making a very easy-to-use money transfer.
Don't worry if you are anywhere around the world you can use GPS technology, to find your desired location.
Helps to Transmit or receive emails.
You can send huge files anywhere around the world within a second.
Conclusion
There are millions of websites available on the internet which can be easily accessed by www (World Wide Web). The sites have tons of data in the form of Text, Images, Videos, and Links. We can use and gather them just by connecting through any network.
We can utilize the internet as an entertainment and advertisement source as well. And we can share it from one place to another through messages within a second. We also share or receive an email, do online shopping and transfer money instantly while using the internet.