Cox Speed Test
Let's check your Cox Communications internet speed
---
From a consumer's perspective, speed is a much-debated topic with friends. Most people assume that it's the download speed that matters a lot and how longest the time it takes to download the content. But in the online world, download speed is not only one component in the overall performance of a connection. There are many other things that matter, like how much latency you're getting, the ping, jitter, and the uploading time it takes; all these affect your internet.
In fact, the most important factor in your connection decides the overall ability of your server. Here the Internet speed test supports you. The internet speed test is a free and quick way to test your internet speed at home or office. It's easy to use and works with all devices and with any internet service provider. It's a great way to get answers about your Internet speed, and whether you are getting the speed you are paying for or not. In this blog post, we will show you how to conduct the Cox communications internet speed test.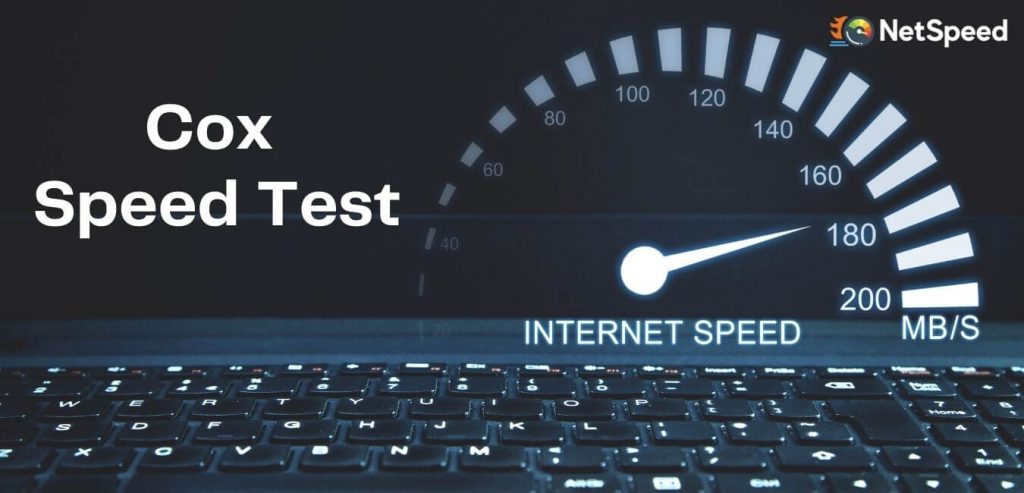 About Cox communications
Cox communication is a privately-owned Subsidiary company of Cox Enterprises, which works in different sectors like Cable television, Business services, broadband internet, VoIP, Home Security and Gigablast fiber. The company was founded 59 years ago, in February 1962. Mr. Patrick J. Esser is the current CEO and President of Cox Communication.
The company is well known for its telecommunication and cable television services. There are more than 6.5 million satisfied customers, including 3.5 million Internet subscribers and 2.9 million digital cable subscribers. Cox communications are the third-largest cable television provider in the US. According to the 2020 report, there are 20,000 employees working with Cox, Here is the cox website – https://www.cox.com.
What is the Cox communications speed?
If you just purchased a new connection from Cox communications, you probably want to know how fast it can transfer the data. You might also want to check the actual speed of your current Internet connection. However, a speed test is not always accurate or may send you different data when you perform a speed test multiple times. So Should we trust on speed test? Yes, because it gives an overall idea about the strength of our connection.
Cox communications speed test tool provides free results for your Internet connection. Although, you can check other operator speeds as well. It is an easy and free way to test your Internet speed, which will let you know how fast your internet is, and whether it's fast enough to use for business.
How to Perform Cox communications speed test?
Our internet speed test measures the speed of your connection to our network. It's the same test Web sites, and services that have been used for years. The speed test will display your speed after you run it. You'll also see how many pages you can download at a time, how fast your website loads, how much data you can send and receive in a minute, and the number of users online.
Firstly connect your internet with the Cox network
Visit this tool page to check your Cox speed
Now, Click on the GO button.
Within a few seconds, it calculates all the important parameters that affect your internet speed and displays your exact download and upload speed with corresponding data like ping, latency, etc.
Conclusion
Many of us have noticed that the internet has progressively gotten faster, but we are not taking actual advantage of it. Because we didn't become aware of how to measure our internet speed test, if we're facing any issue with your Cox communications, just perform a speed test via the above websites. It's a free tool that measures how fast your internet connection actually is and informs you about whether you will have enough speed or not for completing online tasks.