BSNL Speed Test
Let's check your BSNL internet speed
---
BSNL (The Bharat Sanchar Nigam Limited) is an Indian state-owned telecommunications company headquartered located in New Delhi. BSNL was established by the Government of India, on 1st October 2000, to help rural and urban people to connect through the internet. The BSNL comes under the ownership of the Department of Telecommunications India.
BSNL is India's largest provider of telecommunications services, including mobile, fixed-line, broadband, Fiber, and Wireless Internet services. It is India's largest telecom company by subscriber base and second-largest by revenue. It is also the second-largest ISP in India by subscriber base.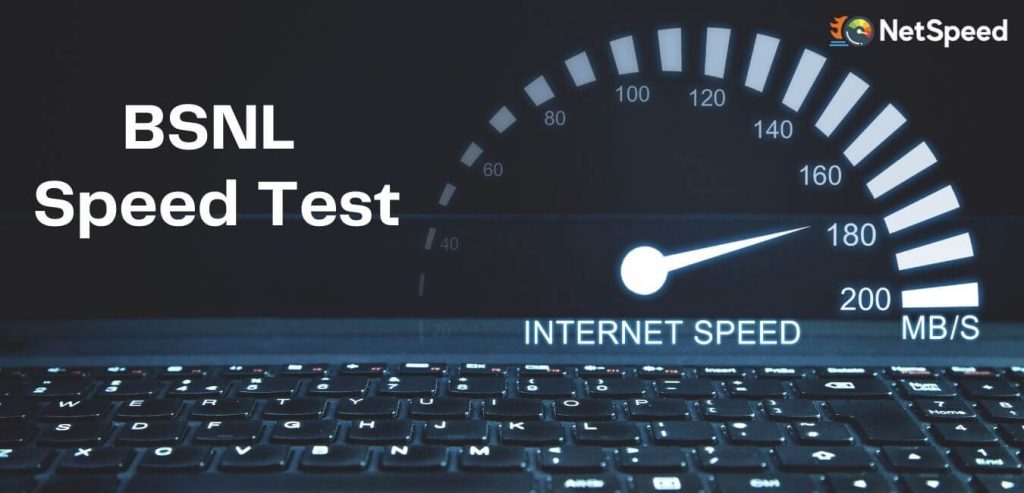 What is the BSNL speed test?
If you are a BSNL user, you must be facing trouble with your internet speed. You must have tried everything to increase your internet speed, but you did not get desired results. This is happening due to you not getting enough speed from your ISP.
The tool once installed on your system checks the speed of your broadband connection and also alerts you of the dead/slow spots. The tool comes in very handy when you report any problem regarding your BSNL broadband connection to BSNL customer care.
How to test BSNL internet speed through mobile?
Before we get into the details, let's talk about how we measure internet speed. There are several ways of finding out how fast your connection is, including using speedtest.net, which is run by the Ookla speed test team.
Speedtest.net allows you to connect to servers all over the world and gives you a speed test result based on your connection to those servers. ( Since the closest server to you will usually be the fastest ).
First, be sure to turn on BSNL internet 😉
Visit this tool page at the top
It automatically detects your BSNL mobile operator
And giving you an option to choose a change speed testing server.
After setting up everything all just click on GO Button.
A BSNL speed test will start and inform you about your internet speed in a few seconds.
So, when you run a speed test, the results will determine how fast your connection is, and how well it will work for surfing the web, streaming videos, downloading music, or other online activities.
How to test internet speed through a desktop?
A Bsnl broadband speed test is the best way to test the internet speed of your connection. You can check the speed of the internet of your connection through the following steps.
Connect your desktop with the BSNL connection.
Come on to this tool page and hit on the GO button.
It'll take 10-15 seconds to show results.
You will be able to see the download speed as well as the upload speed there at the same time. At the end of the test, your final speed result will be displayed on your screen.
Factors that Affect your Internet Speed:
When you are looking for a broadband provider, you always want the maximum speed, but you have to compromise with the cost and internet providers. There are many more factors that affect your broadband speed have a look.
It totally depends on which type of connection we are using Like broadband or the Latest fiber technology.
Also, matters the distance from the servers.
Our broadband plan.
And the type of modem or mobile you were using.
To ensure you're getting the best possible speeds from your broadband connection, it's important to run a speed test. BSNL broadband speed test is an easy way to measure the speed of your broadband internet.
Conclusion
BSNL is one of the well-known telecommunication companies in India. It is a part of the Government of India-owned telecommunications department. BSNL is one of the largest telecommunication service providers in India. It provides wireless & internet broadband services to its customers.
Bsnl broadband speed test is one of the popular speed test tools in India. It is used by millions of Indians daily to test their internet speed. It is a useful application that instantly checks the speed of your internet connection. Some of its extra include features which you'll get are automatic retry, display results in Kbps, ping test, easy-to-use interface, latency, your server info, and no software to install if you directly access the web portal.