bOnline Speed Test
Let's check your bonline internet speed
---
Internet speed is one of those things that most people don't consider until something goes wrong. And when it goes wrong, it's obvious to blame the internet service provider. Like why can't I download that file faster and We're getting too much lag on that game. But don't worry, bOnline internet speed testing tools are made up for this purpose.
You might even have a few friends or colleagues who claim their internet is slow, and you don't take it seriously. But it's not uncommon for us to get frustrated by slow internet speed; it's one of the things that online technology fails to provide the speed as it claims. Here speed test tools played a major role in knowing if we're getting the actual speed that we're paying huge amounts.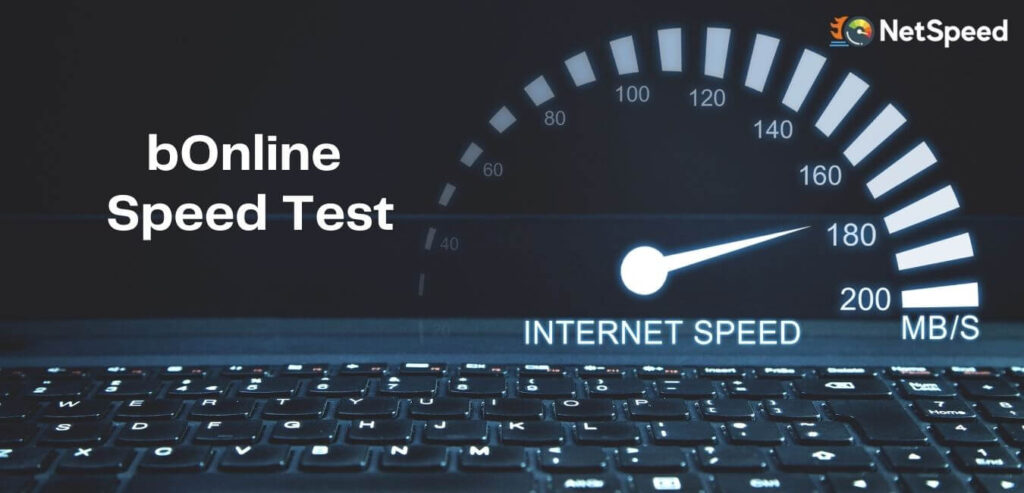 About bOnline Telecommunications
bOnline is one of the fastest UK-based telecom and VoIP service providers. This is a Privately Held organization established 10 years ago in 2011. Their headquarter is located in Egham, Surrey. Apart from internet & VoIP facilities, the company is also known for its other services such as Cloud phone systems, Small Business Broadband & Fibre, Small Business VoIP, UK Business Phone Numbers, and Domains and Email services.
And there were 50-200 employees working with bOnline. Their customer support is also very responsive. If you want to connect with the bOnline portal, just visit their official website here – https://www.bonline.com.
What is the bOnline Speed Test?
When you need to use your data plan, it's hard to know whether your Internet service provider is delivering you the speed as promised. That's why we decide to put together a series of speed tests with real-time feedback. Here we answer some of the always-asked questions about our internet speed. And to test speed, you no need to create an account.
We've also provided our handy internet speed meter to help you measure the accurate speed of your bOnline connection. The tool analyzes how fast data packets can travel over your network and shows it in the form of Mbps/Kbps, and always the higher is, the better. The below section will show you how to test internet speed on your mobile using our free platform. Do you want to check your bOnline internet speed? So, just move underneath.
How to Analyze the bOnline Speed Test?
Internet speed can't be a thing that we can ignore, it's vital for the smooth working of any technological device, but it's also one of the main reasons why many people are switching from their existing internet service provider. While it's easy to analyze every concern about your old ISP, maybe the problem is on your device.
So you want to know how fast your internet speed is? If yes, you have come to the right place. Read on to learn a step-by-step tutorial on how to use this bOnline internet speed testing tool.
It's a web tool so do not need to install any program just open this page from any of your iOS, android, or, windows browser.
The interface is very lightweight and comes up with some handy guides to aware of how to maintain our internet speed higher all the time.
Now at the top, you'll see the bOnline speed test dashboard with some minimal options.
Your task is just to click on the Go button placed at the center, and the test will start.
After 15-20 seconds, the result will appear on your screen with your bOnline download & upload speed.
Conclusion
Speed tests are a big part of the internet world; it's a key factor in your online experience. And they're used by both home users and businesses to test their internet connection. I hope your doubt will be clear about what they actually are, and how they're used. This blog post aims to provide you with an ultimate solution to test speeds.
So, check that your bOnline ISP is working correctly and see if it takes the time to load the pages you want to visit. It's a good idea to test your speed, especially if you are a heavy user, if you regularly use the internet, and have this type of internet connectivity problem, then this tool works perfectly for you and gives a brief idea about your bOnline Network.