Nowadays, we cannot imagine living without a good and secured internet connection, and you can have that connection if you have the best wifi router installed at your house. Technology has evolved quite significantly, and the types of routers also changed. So whether you want a brand new wifi 6, mesh system, or just a standard wifi router installed at home, it doesn't matter. Because what's more exciting and vital here is having wifi systems installed at your house.
Whether you are working from home or a student or a businessman, it doesn't matter in which profession you are. Nowadays, every gadget in your household, like security cameras, mobile phones, and laptops, will need a good internet connection. Gone are the days when you struggled to find a good network connection, but now so many great brands have come to the market. It's pretty easier to find the best wifi routers.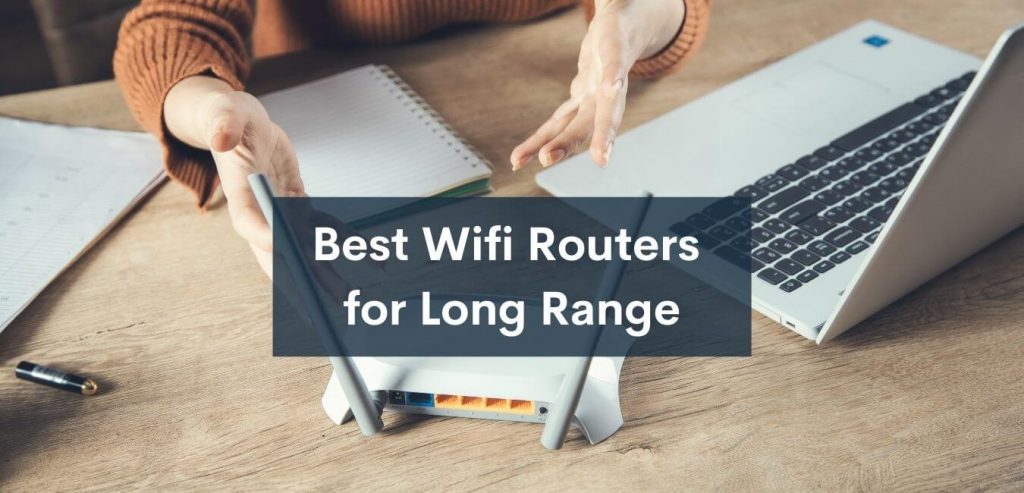 Best wifi Routers For You
After perusing and researching a lot, we have decided to come up with a list of the best routers that will satisfy the needs of everyone. The list comprises super high-speed wifi 6 to standard routers you would like to look at.
#1. Netgear Nighthawk AX8 (RAX80)
When we talk about speed and safety, the only name which pops up in our mind in the first place is Netgear's Nighthawk AX8 (RAX80). A wifi 6 router is packed with a high-speed connection that offers you up to 1 gigabyte per second. The malware protection will prevent all unethical hackers from accessing your wifi and protect critical data. Disney's circle app protection also includes giving you more control over inappropriate content and appropriately managing the family network system.
RAX80 is undoubtedly one of the best wifi 6 routers, and even though it comes a little bit expensive, considering the speed and performance it's delivering you, that's a great deal for sure. The router works well even at the 90-foot range, but the outstanding performance would be experienced at 50 feet, so if you have multiple rooms, it will cover a significant space of the house.
Pros:-
High performance ensured.
Malware-protected application.
Configuration comes with many options.
Cons:-
Off the distance does not work well.
---
#2. Asus ROG Rapture GT-AX11000
If any gamers are reading this post, then they know the importance of having a tremendously high internet connection, and that's why we decided to include GT-AX11000 in this list of best routers. This WiIFi 6 gaming router is the ultimate weapon for every gamer because it covers a reasonable distance, offers decent speed, and all the other things which every gamer wants from a router.
Configuration wise GT-ATX11000 comes with a vast base, eight antennas, and offers 10.8gbps maximum speed, which is enough to play even high-end games without any issue of lagging. Connectivity-wise, this router comes with a tri-brand design and four downstream gigabit LAN ports. Also, there is a single 2.5G Base T Ethernet connection and 2 USB 3.0 ports which you can use to connect various devices.
The router comes with excellent control features that enable users to sync with other Asus routers and create a mesh network to cover more considerable distances. Considering its price, it would be fair to say that it's one of the best gaming routers.
Pros:-
Wifi 6 (802.11AX) gaming router.
Good customization option.
Covers a vast distance.
2.5gbps speed with wired connectors.
Cons:-
The size is quite significant.
---
#3. Nest wifi
There are many mesh wifi connections in the market that you can use to cover the house entirely, but our favorite in this section is Next wifi. The small, elegant, and classy-looking wifi router is fully compatible and gives you a feeling of owning a great device in the household. Nest wifi system comes with google home assistant, which helps you navigate various options easily.
The speed I'll never be an issue when you have a nest wifi system at your house, and we are sure that none of your family members would ever complain about it. The setup process is relatively easy compared to other bulky routers; you don't need to take any pro's help; the manual guide is sufficient to do that. This wifi router works great with older versions of the Google wifi units giving you more options to use smart home devices using the google home assistant.
Pros:-
Easy to set up.
Google assistant pre-installed
It offers good performance.
Cons:-
Covers a short area.
Fewer configuration options.
---
#4. TP-Link Archer C2300
Sometimes we often get caught up too much in the router's design but beware of the TP-link archer c2300. Because this router might have a simple and not attractive design but the performance it's one of the best for sure. The speed, performance, and area coverage are what everyone should look for in a router if they want to buy it for the long term, and this router of TP will give you everything. The speed of gigabytes per second and getting a network range through various walls and rooms is what you will get from this router.
Archer C2300 comes with great built-in tools like parental controls, antivirus, QoS, and other essential things to make the user happy to use. TP is a famous router-making company that knows how to provide excellent service to customers. Considering the price, it comes for just $120, and you are getting such an excellent performance and a two-year warranty.
Pros:-
Quite cheap.
Built-in antivirus, QoS.
It covers a significant area.
Great performance.
Cons:-
---
#5. TP-Link Archer AX6000
When you are getting wifi six dual-band routers that are powerful enough to give you enough speed and protect data, then who wouldn't want to buy it, right? Well, TP's AX6000 is the ultimate king of the wifi 6 routers because of the cheap price range they are offering to the customers. You can buy the first generation of wifi 6 models for less than $100, and that's relatively low if we compare it with other brands which are charging quite a good amount of money.
It offers eight different wired networking ports and a speed of 2 Gbps which is quite normal in wifi 6 routers. Many customers prefer to purchase it just because of one thing, and that's PRICE. You wouldn't find the wifi 6 router that too at such a meager price.
Pros:-
Eight lan port support.
Advanced level of security.
Relatively cheater.
Con:-
Removing LAN cables is quite hard.
Limited pre-installed applications.
---
#6. Netgear Nighthawk AC2300 (RS400)
One of the major concerns of router users is the protection of data and high-speed networking. If you look at Netgear Nighthawk AC2300, it comes with excellent performance covering the whole house without any fuss. It also gives you proper data protection, which will increase the user experience. Security-wise you are getting three years of Netgear and Bitdefender security software.
The main thing which Netgear here focused on is high-speed connection and security. Now that's why you would be able to connect various home devices like fridges, home theatres, ovens, and doorbell cameras. Even though it's one of the best cybersecurity routers, you must make a configuration that hackers cannot easily hack. Pros:-
Great high performance.
Easy to set up.
Three years of warranty provided on security apps.
Cons:-
Short area range coverage.
---
#7. TP-Link Archer C5400X
When it comes to gaming routers that can be used at-home usage extensively, then TP link's archer C5400x would top that list. Because it offers excellent performance from a gamer's perspective. It also covers a good home area, giving your family members to use the internet connection at the same time. The router comes with tri-band performance giving you 1Gbps speed over its 2.4GHz band and 2.167Gbps over each of its two 5GHz channels, which is sufficient.
The eight antenna design and the red color on the back design of the router make it quite fancy. However, besides a great design, this router's main point of attraction is the security features. You can control the speed, and devices with much ease, and performance-wise this router will not let you disappoint even once.
Pros:-
Great security software.
Customization is relatively easy.
Tri-band design and great performance.
Cons:-
Conclusion
So these are the best wifi routers, which you can buy and use for various reasons. Getting a good wifi router nowadays has become quieter and easier because of so many great options you are having. But, if you are too confused about which one you should buy, then the list mentioned above must have helped you. If you have some more doubts or concerns, then leave a comment down below; we will be happy to resolve any of these issues.