Nowadays, living without a good internet connection cannot be imagined because whether you're working from home or trying to watch a good flick on the home screen through Netflix, we all need a stable and good internet connection. Now wifi extenders play a good role in increasing the internet connection range. These extenders give the network a required boost by receiving a wireless signal from the router and rebroadcasting it.
When it comes to wifi extenders, there are tons of options to choose from, like a good wifi extender that can support wifi 6, the fastest wifi connection, and other types. But, the main questions rely upon which wifi extender should you buy. Because in the market currently there are tons of options available and it's quite hard to even think about picking one. So here we came up with the best wifi extenders which you can try buying.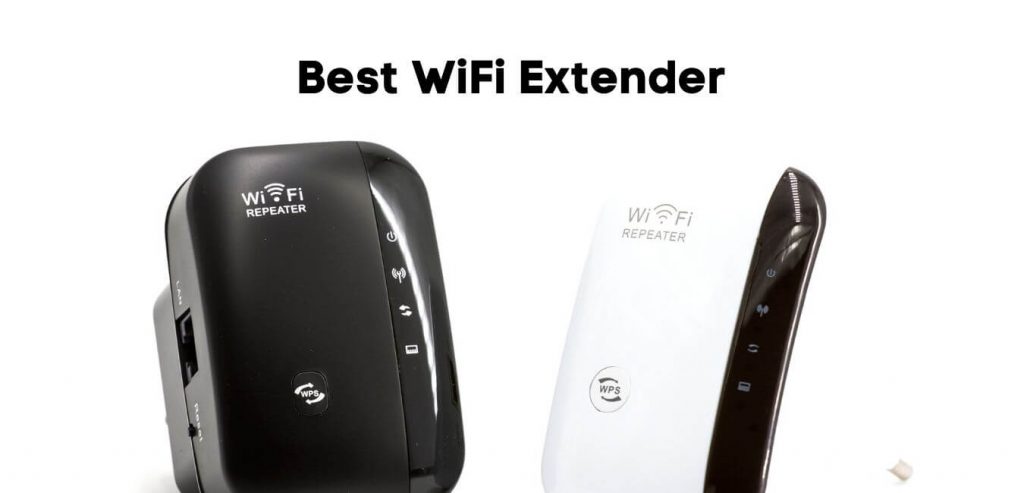 Best WiFi Extenders for You
There are many wifi extenders in the market now, so choosing one can put you into a confusing phase, so here we picked the best products that will make selecting easy for you.
#1. TP-Link RE505X
TP-Link RE505X is one of the best wifi extenders you can get under the price range of $100, which offers a consistently high speed and stable internet connection. This wifi extender can cover a good amount of area, which will leave no corner of your house to get a wifi connection. It supports even a high-end wifi connection, and it can offer you powerful downloading or uploading speed without any lagging issues.
On average, the downloading speed will be more than about 140 megabytes per second in any part of your house. If you are using the fiber net connection, you can expect more than 300 Mbps for sure. The main reason someone wants the wifi extender is the low internet connection; this one will allow you to use high-speed internet for sure.
Pros:-
Relatively cheap.
Additional featuring app.
Good download and upload speed.
Cons:-
Creates its own EXT version of the network you are using.
---
#2. D-Link DAP-X1870
When it comes to getting a better range of the network for your house, you won't find the best wifi extender than this one. If you want to keep everything unified under a single network that automatically routes your connection through the wifi extenders, then you will love to use this one. Sometimes, people who face the issue with the internet system have to shift to the mesh system, but it will cost you a little more money for sure.
Instead of shifting to the new wifi network system, you can try using D-Link DAP-X1870, which will extend the wifi signal around your house and resolve any networking issues. The best thing about this wifi extender is that you won't need to use any different network system, saving tons of huge money.
Pros:-
Fastest download and upload speed.
Mesh ready.
Supports wifi 6.
Cons:-
Lack of anti-malware support.
---
#3. TP-Link RE220
What could be the best budget wifi extender? Well, TP-Link RE220 surely beats others in this list with a huge margin because it would cost you less than $35. Usually, people who are short of budget or want to get the best value for the money when it comes to wifi extenders shall go with this unique product. In terms of performance-wise, you wouldn't be able to complain about even a single thing, especially the price. Because when you are ready to spend hundreds of dollars on additional networking equipment, this one is worth every penny for sure.
You need to press the WPS button, and it will start pairing with your network in no time. It supports both 2.4Ghz and 5Ghz, so there is no issue with the networking with your router. On the 5Ghz band, you will see a massive download speed of more than 75 Mbps and an upload speed of the same range also. We did not find any issues regarding the speed for continuous usage, which the wifi extender should be able to do.
Pros:-
Cheapest wifi extender.
Covers a good amount of area.
2.4 GHz and 5Ghz bands are supported.
Great design.
Cons:-
No LAN support.
Average 5GHz performance.
---
#4. D-Link DAP-1720 Wi-Fi AC1750
Nothing can beat a good internet connection when you are sitting at home and finding some good movies to watch on Netflix. Because high-quality streaming movies or TV shows require a constant and best internet connection that could get from D-Link DAP-1720 without any doubts. The Built-in Ethernet port helps you to connect with the Giga fiber network and enjoy the top speed. There is also a physical switch on/off button on the extender that can be used to control the extender.
If you have multiple rooms at home, the wifi extender will be suitable for you. Because despite having some up-down network issues, it will give you decent performance for sure. Those who are always coping with the wifi signals getting down when they shift to another room in their home will find it quite useful.
Pros:-
Supports two-prong plugs.
A satisfactory performance.
It can be installed with a mobile app.
Cons:-
Block adjacent outlets.
The speed could have improved.
---
#5. Linksys RE7000 Max-Stream AC1900+ wifi Range Extender
It's one of those wifi extenders which will not block any other outlets, and it also has a good design that will be like every tech gadget lover. Many wifi extenders come with sluggish designs and have huge antennas over them, but that'll be the case with the wifi extender. It's good for those who have medium to low usage and want a simple yet compact wifi extender.
When you want nothing but a stable internet connection with high speed, then wifi extender usage is a must, and you won't be disappointed to install this little gadget at your home. Performance-wise this wifi extender is great, and we have hardly seen people complaining about that issue. The setup process will take no time and effort from your side, so don't bother about those issues.
Pros:-
Simple and great design.
Supports dual bands.
Multiple external antennas.
Cons:-
---
#6. Netgear Nighthawk X6S EX8000 Tri-band Wifi Extender
Netgear Nighthawk X6S EX8000 Tri-band wifi Extender is undoubtedly performance-wise and would beat most of the other products that come within the same range. Because here you are getting faster data speed and a great range of networks. The design is quite good, not bothering you about those high antennas which will block other power outlets in your house. The setup will take no effort and time, again making things easier from the user's point of view.
It can create an entire mesh network that will help you to access a powerful internet connection. It works on every router without any issues, and the user manual guide would be there to set it up without taking anyone's help. The Nighthawk X6S comes with a desktop design that might be slightly bigger, but that design allows more antennas to work efficiently.
Pros:-
Easy to set up.
Great performance.
Great assortment of ports
Cons:-
---
#7. Rock Space AC1200 Wi-Fi Range Extender
We expect a good WiFi extender to perform well and be unable for a longer period than our expectations. If you are looking for such a WiFi extender, this one would be a great choice. This WiFi extender is so powerful when it comes to connecting that you can even get the WiFi signal even in our garage without any issues.
The adjustable antennas and compact design are what everyone looks for in the best WiFi extender, and you will get those things in this product. The setup can be done within a few minutes and without installing any other application for that. It's quite an option for those who own townhouses and multiple rooms because it offers you a great coverage area. We would advise you that you don't expect much bullet speed because it works decently in that area.
Pros:-
Two adjustable antennas.
Small and compact design.
Good for townhouses.
Cons:-
Mediocre speed performance.
---
Conclusion
So these are the best WiFi extenders in 2021 that you should try to use if you have any internet connectivity issues. Usually, when people cannot get a stable internet connection, they try to find out the faults in the router, but none will be there. So, in that case, the best WiFi extender will help you to fix any issues related to it. If you have sued any of these products mentioned above or got any doubt about the same, leave a comment down below, and we will be happy to help you out.